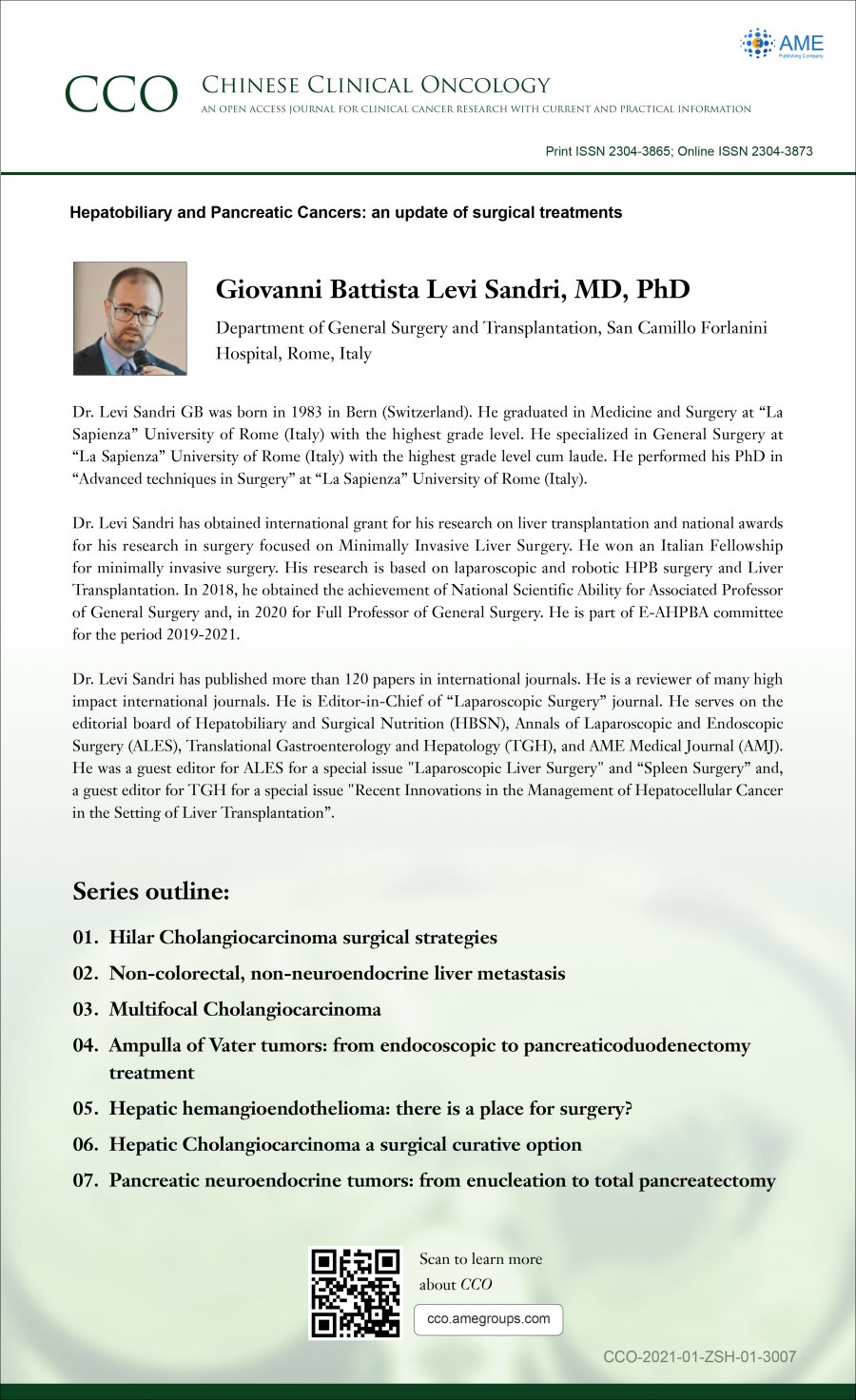 Giovanni Battista Levi Sandri, MD, PhD
Department of General Surgery and Transplantation, San Camillo Forlanini Hospital, Rome, Italy
Dr. Levi Sandri GB was born in 1983 in Bern (Switzerland). He graduated in Medicine and Surgery at "La Sapienza" University of Rome (Italy) with the highest grade level. He specialized in General Surgery at "La Sapienza" University of Rome (Italy) with the highest grade level cum laude. He performed his PhD in "Advanced techniques in Surgery" at "La Sapienza" University of Rome (Italy).
Dr. Levi Sandri has obtained international grant for his research on liver transplantation and national awards for his research in surgery focused on Minimally Invasive Liver Surgery. He won an Italian Fellowship for minimally invasive surgery. His research is based on laparoscopic and robotic HPB surgery and Liver Transplantation. In 2018, he obtained the achievement of National Scientific Ability for Associated Professor of General Surgery and, in 2020 for Full Professor of General Surgery. He is part of E-AHPBA committee for the period 2019-2021.
Dr. Levi Sandri has published more than 120 papers in international journals. He is a reviewer of many high impact international journals. He is Editor-in-Chief of "Laparoscopic Surgery" journal. He serves on the editorial board of Hepatobiliary and Surgical Nutrition (HBSN), Annals of Laparoscopic and Endoscopic Surgery (ALES), Translational Gastroenterology and Hepatology (TGH), and AME Medical Journal (AMJ). He was a guest editor for ALES for a special issue "Laparoscopic Liver Surgery" and "Spleen Surgery" and, a guest editor for TGH for a special issue "Recent Innovations in the Management of Hepatocellular Cancer in the Setting of Liver Transplantation".
Series outline:
Hilar Cholangiocarcinoma surgical strategies
Non-colorectal, non-neuroendocrine liver metastasis
Multifocal Cholangiocarcinoma
Ampulla of Vater tumors: from endocoscopic to pancreaticoduodenectomy treatment
Hepatic hemangioendothelioma: there is a place for surgery?
Hepatic Cholangiocarcinoma a surgical curative option
Pancreatic neuroendocrine tumors: from enucleation to total pancreatectomy
Disclosure:
The series "Hepatobiliary and Pancreatic Cancers: an update of surgical treatments" was commissioned by the Editorial office, Chinese Clinical Oncology without any sponsorship or funding. Dr. Giovanni Battista Levi Sandri served as the unpaid Guest Editor for the series.