In 2022, many authors make outstanding contributions to our journal. Their articles published with us have received very well feedback in the field and stimulate a lot of discussions and new insights among the peers.
Hereby, we would like to highlight some of our outstanding authors who have been making immense efforts in their research fields, with a brief interview of their unique perspectives and insightful views as authors.
Outstanding Authors (2022)
Takuji Okusaka, National Cancer Center Hospital, Japan
Manish S. Bhandare, Gastrointestinal and Hepato-Pancreato-Biliary Service, Department of Surgical Oncology, Tata Memorial Hospital, Homi Bhabha National Institute (HBNI), Mumbai, India
Timothy M. Janetos, Department of Ophthalmology, Northwestern University Feinberg School of Medicine, Chicago, IL, USA
Akhil Chawla, Division of Surgical Oncology, Northwestern University Feinberg School of Medicine, Northwestern Medicine Cancer Centers, Warrenville, IL, USA
Ryan Miller, Department of Radiation Oncology, Thomas Jefferson University, PA, USA
Shearwood McClelland III, University Hospitals Seidman Cancer Center , Cleveland, OH, USA 
Takuji Okusaka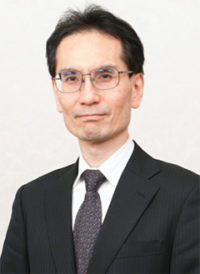 Takuji Okusaka is the head of the Department of Hepatobiliary and Pancreatic Oncology, National Cancer Center Hospital, Japan. He is a medical oncologist who specializes in hepatobiliary and pancreatic cancer. One focus of his research is development of new effective treatment modalities for patients with hepatobiliary and pancreatic cancer. Towards this objective, his mission is to conduct clinical trials of novel promising agents to establish cutting-edge medical treatments for these diseases. He is the chief investigator of "A phase III trial of neoadjuvant Gemcitabine + Cisplatin + S-1 (GCS) vs. surgery first for resectable biliary tract cancer" funded by the Japan Agency for Medical Research and Development, and serves as the Chief of the Guideline Committee for Pancreatic Cancer of the Japan Pancreas Society.
To Dr. Okusaka, a good research should pursue universal values, show clear conclusions that can translate into benefit for the society, and must be described in a clearly written manuscript, using simple figures and tables that can be easily understood by the readers. Moreover, there should be no ethical issues with the research.
In Dr. Okusaka's opinion, the key skill sets of an author include being able to present a paper that can be easily understood by readers, and being able to analyze related research and present the significance of one's own research in an easy-to-understand manner.
Academic writing takes a lot of time and effort. What motivates Dr. Okusaka to do so is the desire to share the results of his research with a wide section of the fraternity, receive feedback, and give back to the society.
Furthermore, Dr. Okusaka believes that Conflict of Interest (COI) may influence the value of a research. It is therefore very important to publish a COI statement along with the results of a research to allow proper evaluation.
(By Nicole J. Li, Brad Li)

Manish S. Bhandare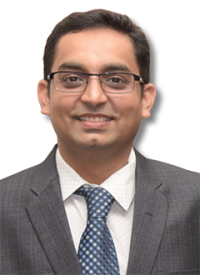 Dr. Manish S. Bhandare is a Professor in Gastrointestinal and Hepato-Pancreato-Biliary (GI & HPB) Surgery Division, Department of Surgical Oncology, Tata Memorial Centre - TMC, Mumbai, India. He accomplished his master degree (MCh) in surgical oncology in 2014. He then decided to pursue GI cancer surgery and fulfilled a 2-year university fellowship in GI and HPB Surgical Oncology at Tata Memorial, before being appointed as a faculty in 2016. He has published his clinical research on GI cancers in national and international journals and has contributed to many book chapters on GI Oncology. He is actively involved in surgical oncology and GI fellowship training programs at TMC. His main areas of expertise are Pancreatic, Gastric cancer & Neuroendocrine tumors of GI tract. He is currently focused on surgery for locally advanced pancreatic cancers, including vascular pancreatic resections, robotic pancreatic surgery and standardizing cytoreductive surgery with HIPEC for Gastric Cancer. You may follow Dr. Bhandare on Twitter @Manishbhandare4.
In Dr. Bhandare's view, academic writing is directly related to the evolution of science, as newer ideas are being evaluated or implemented. Also, it contributes to the education of the trainees.
When it comes to evidence synthesis, one of the important processes during academic writing, Dr. Bhandare shares with us that information needs to be collected from a range of sources. Organising these sources with appropriate outlining of the structure will then provide an effective way to synthesize evidence.
For Dr. Bhandare, attaining a deeper incitement in a clinical situation is the most important gain from academic research, which could result in refinement in a particular treatment strategy. Also, it confirms or challenges an existing norm and produces newer proposals for hypothesis.
Finally, Dr. Bhandare believes that declaration of Conflicts of Interest related to financial or personal reasons is of utmost importance in academic research as professional objectivity might be compromised.
(By Wei-En Fan, Brad Li)

Timothy M. Janetos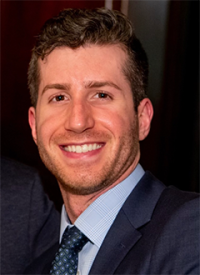 Dr. Timothy M. Janetos is a current fellow in ocular immunology and uveitis at Northwestern University, Feinberg School of Medicine in Chicago, Illinois, USA. His research interests include health outcomes among ophthalmology patients, particularly those with uveitic conditions who suffer from ocular inflammatory disorders. His recent research projects have focused on COVID outcomes in ophthalmology.
In Dr. Janetos's opinion, the most important publications are those that identify a single clinically relevant question and provide an answer or provide research that further leads to other studies which will ultimately provide a solution. Difficulty arises when research studies become overly complex and attempt to explore other questions that likely will provide no clinical utility. He explains, "The majority of your time should be spent on study design to avoid datasets that can't answer your initial question and end up being used for data mining and sloppy study results. Ultimately, keeping your writing succinct and to the point is important."
Science advances rapidly day by day. It is impossible to stay up-to-date on all subjects within one's field. Dr. Janetos suggests signing up for targeted content emails from one's professional organizations and top journals within the fields. Additionally, set a weekly goal of number of articles to review. Staying involved in one's professional organization and attending all meetings are great ways to be exposed to the top research in the field.
The burden of being a scientist and doctor at the same time could be heavy. Dr. Janetos explains, "You have to enjoy what you do to be productive. There is never enough time to complete all your goals, but if you aim high and accomplish a fraction of what you set out to do, you have succeeded. Do not get discouraged by work that does not ultimately become published as every research project is a learning opportunity and opens doors to other questions and studies."
In Dr. Janetos' opinion, sharing of research data is ideal, particularly since it promotes transparency in research methodology and data preparation. In addition to providing datasets, authors should provide their statistical code and outputs to allow other researchers to learn exactly how an analysis was executed.

(By Wei-En Fan, Brad Li)

Akhil Chawla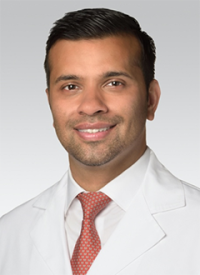 Dr. Akhil Chawla is a Hepatopancreatobiliary and Gastrointestinal Surgical Oncologist at Northwestern Medicine, Clinical Assistant Professor at Northwestern University Feinberg School of Medicine, USA, and member of the Translational Research in Solid Tumors Program at the Robert H. Lurie Comprehensive Cancer Center of Northwestern University. He is actively involved in the design and implementation of multi-institutional clinical trials on a national level. He is a principal investigator of multiple oncology-related clinical trials within Northwestern Medicine as well as nationally. His primary areas of investigational focus include clinical trials, biomarker design, and response assessment of cytotoxic and immune systemic therapies in gastrointestinal malignancies. Together, with his clinical and research efforts, he continues to dedicate his work to advancing the treatment of patients afflicted with cancer. You may connect with Dr. Chawla through his Twitter @MDAkhilChawla.
In terms of the most commonly encountered difficulties in academic writing, Dr. Chawla points out that academic writing requires the reader to really understand your position even if they have a different background and biases. "As a writer, you have your own biases, and your reviewers will have theirs. Working to put all parties in the same arena is where much of the work is put in," he says.
When asked about the qualities an author should possess, Dr. Chawla replies, "Persistence, dedication, and an ability to wake up at 4:30am if he/she has young children."
For Dr. Chawla, a strong institutional review board (IRB) is clearly important for ethical research. "If this process were omitted, there would be free reign on what is viewed as ethical and unethical in research. As investigators, we take our responsibility seriously. That responsibility includes the protection of our patients we serve," he empathizes.
For the academic writers who have been devoting themselves to advancing scientific progress, he encourages them to continue to write towards what their focus is in. He says, "Try to create a theme in much of the work you write about. For example – my work has been related to response to systemic therapies in pancreatic cancer. Whether a review, editorial, or clinical trial work, much of my work has relation to this."
(By Christopher Hau, Brad Li)

Ryan Miller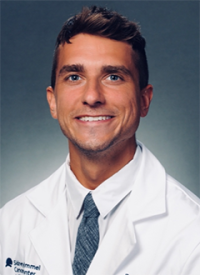 Dr. Ryan Miller is currently a 5th year radiation oncology resident from Thomas Jefferson University in Philadelphia, PA, USA. Prior to residency, Dr. Miller obtained his M.D. degree from Cooper Medical School - Rowan University in Camden, NJ. He completed his undergraduate degree at UCLA and obtained a Master's degree in Nutrition at Columbia University based on his clinical interests. His primary academic interests are related to optimizing treatment outcomes, functional imaging applications in radiotherapy, and care delivery. He recently published the results of his institution's pilot study assessing safety and feasibility of concurrent tumor treating fields with chemoradiation for patients with glioblastoma, providing support for a currently enrolling phase 3 trial. He has conducted research examining the benefits of functional avoidance radiotherapy for patients with locally advanced lung cancer and is currently working on a predictive functional imaging study for chest wall toxicity in patients receiving lung stereotactic body radiotherapy (SBRT). In addition, he has examined the patient and physician experience with telemedicine in the radiation oncology setting, both before and during the COVID-19 pandemic. Dr. Miller enjoys running, surfing, traveling, and spending time with his girlfriend, Jordan, and their two dogs, Winnie and Piper. You may connect with Dr. Miller through Twitter @ryanmillermd. and get to know more about his work through ResearchGate.
CCO: What do you regard as a good academic paper?
Dr. Miller: There are many components that contribute to the quality of an academic paper. First, there needs to be an understanding of the problem or issue being investigated. There also needs to be a review of the relevant body of literature for a particular subject matter to understand why this problem or issue is under investigation. Once the theoretical basis for the work is established, the authors need to clearly establish the research design. The design can certainly vary depending on the intent of the study but this needs to be made clear to the reader. Once the results of the study are reviewed in detail, the authors need to adequately address how the data relate to prior work. There also needs to be a discussion about potential weaknesses of the current study and possible solutions for future investigators to navigate any challenges encountered. Lastly, the conclusions of the study should be consistent with the results of the analysis and discussed in detail with possible suggestions for areas of future exploration.
CCO: Science advances rapidly day by day. How do you ensure your writing is up-to-date and can give new insights to the field of research?
Dr. Miller: I think as a clinician and a researcher, I have a responsibility to stay as up-to-date as possible with the current body of literature within my field of practice. Whether it be subscribing to notable journals, reviewing online resources, attending conferences and seminars, or collaborating with other investigators, I always strive to continue to build upon my knowledge base. By engaging in these activities, I am able to develop a better understanding of the questions being asked within my field and the areas where future exploration may prove practice-changing with regard to patient outcomes.
CCO: Why do you choose to publish in Chinese Clinical Oncology (CCO)?
Dr. Miller: I choose to publish in CCO because of their commitment to be on the cutting edge of oncology research. I also appreciate that CCO provides up-to-date and practical information for providers to include in their practice, thus allowing for new advances to be applied directly at the bedside.
CCO: From an author's perspective, do you think it is important to follow reporting guidelines (e.g. STROBE, PRISMA and CARE) during preparation of manuscripts?
Dr. Miller: I believe these reporting guidelines enable total transparency and an easier assessment of the validity of the findings of a particular work. The guidelines assist both the authors, as well as the reviewers, and create a more standardized approach whereby academic papers contain all the necessary and pertinent information for publication.
(By Christopher Hau, Brad Li)

Shearwood McClelland III, M.D.
Dr. Shearwood McClelland III, M.D., received his artium baccalaureus with honors in biology from Harvard College, and his medical degree from the Columbia University College of Physicians and Surgeons. He is internationally recognized for his 15-year track record of investigating disparities in healthcare access and his work on radiation-based modalities for treatment of central nervous system disease, including the first analysis of spine radiosurgery utilization throughout the United States. Dr. McClelland has published more than 170 articles (including more than 130 first-author publications) in peer-reviewed journals including The Lancet, The Lancet Oncology, and JAMA Oncology. His funded research involves utilizing hypofractionation to reduce radiation therapy access disparities facing underrepresented minorities. Dr. McClelland is a firm believer that outstanding patient care and groundbreaking research work hand-in-hand, and that all patients are to be treated with the level of concern, respect, and dignity comparable to family – regardless of their ability to pay or cultural background. You may connect with Dr. McClelland through his Twitter @TheDrWood. You may also find more about his work in his laboratory website and his laboratory Twitter @DrMcClellandLab.
Dr. McClelland believes that a good academic paper has to have a clear question, a clear answer, methods that are reproducible, and is written in a way easily understandable. He further points out that a great paper has all of these attributes as well as an answer to a question that impacts the course of practice for many disciplines.
To avoid biases in writing, Dr. McClelland suggests that ensuring every statement you write can be supported by a reference from the peer-reviewed literature.
Although Dr. McClelland agrees reporting guidelines have their place, such as CONSORT, have their place, he believes they must be supported by evidence to justify their existence. "The extra layer of work they require for all parties involved has to be demonstrated to improve manuscript quality by objective measures," he states, "I have not seen such objective measures pursued with enthusiasm, which is unfortunate."
When asked about an interesting story during academic writing, Dr. McClelland reveals that during a job interview, "I was once asked which of my publications was my favorite, and I replied: 'The next one!' My interviewer was very surprised by that answer."
(By Christopher Hau, Brad Li)